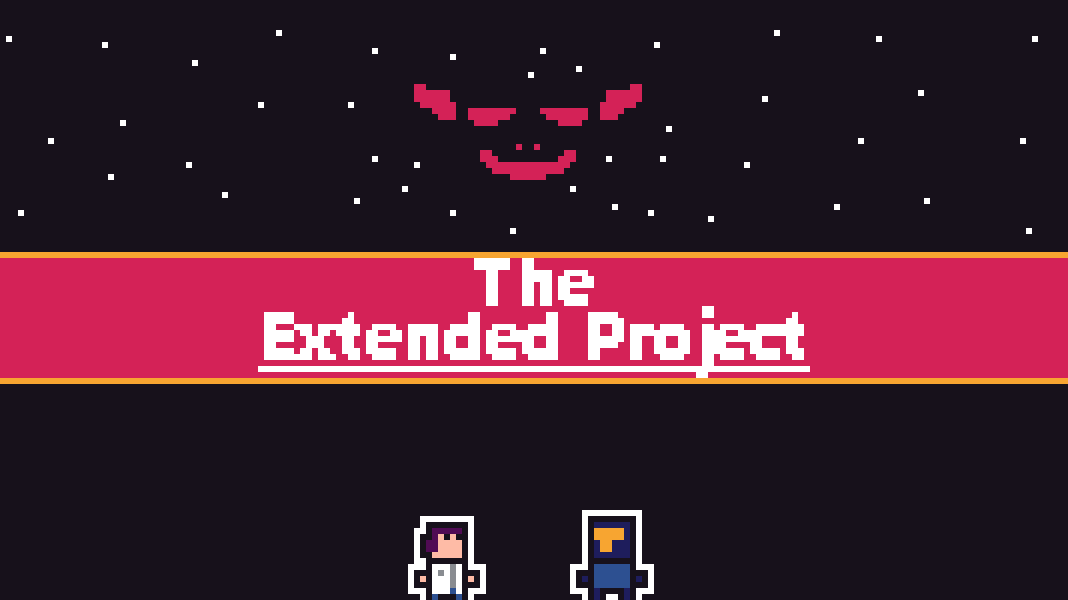 The Extended Project
The Extended Project - FAQ
---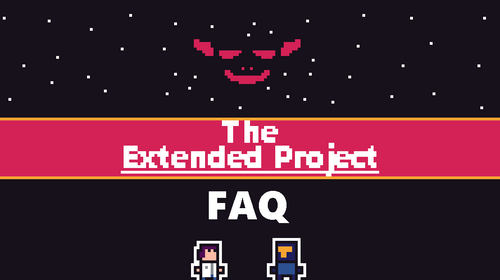 Q: What is The Extended Project?

A: The Extended Project is a 2D action platformer; the game centres around the player's Axiom Suit, which grants them the power to fly, shoot, and defend against attackers, but all this power draws from the same energy pool, forcing the player to carefully prioritise their actions.
Q: What is the game's story?

A: A malevolent and mysterious force attacks a research station on the edge of Federation space, forcing you to flee across the galaxy using the experimental Axiom Suit.
Q: Why are you making this game?
A: This game will be submitted later this year for my EPQ, that is, Extended Project Qualification. It's equivalent to about half a full A-Level, and is available in the UK so that students can gain experience in a field that interests them through any number of means. For my EPQ I've chosen to develop and release this very game.

Q: What platforms will it be out on?

A: Windows only, currently, but if there is a demand for release on Linux or Mac OS then I will certainly do my best to develop versions from those platforms.
Q: When will it be out?

A: Currently the target is March 2018.
Q: How much will it cost?

A: $4.99 (about £3.62 at time of writing)
Q: Will there be a demo?

A: Yes, and it will be out later this month.
Q: Will my favourite YouTuber do a let's play of this game?
A: Maybe! Just tell me who you'd like to see playing it and I'll send them a key once the game is out. Whether they play it or not is entirely up to them, but I want to make it easy for them to do so.
Q: I'm a member of the press and want to talk. How do I contact you?
My contact info is on my profile page:
Email - MorganBrownGamesDevelopment@gmail.com
Twitter - @MrMorganBrown
Q: I have further questions, how can I ask them to you?

Leave a comment here or reach out to me on Twitter - I'm happy to help however I can!